Jimmi attended the 34th Annual Paleyfest tonight at the Dolby Theatre along with some of his Westworld co-stars for the Westworld panel. He wore a suit by YourStrongSuit; which looked phenomenal. Coverage of the live event is on twitter, you can view it via this link by using Jimmi Simpson and the #PaleyFest hashtag in the search bar or you can view the paleycenter timeline or our twitter timeline where we retweeted coverage of the event. After the panel, Jimmi and his co-stars greeted fans as well as snapped some photos with them. I have added 60+ images from the event to our photo archive. You can view the album by clicking on the thumbnails below. I have added a tag to those that were posted to instagram, each tag has the url where the original image can be found ( 001, 002, 003, 004, 005). If you went to the event and would like to donate images, please contact us by this email and let us know what url/etc you would like added to the image for credit. Thank you for visiting!

---
Update: March 26; It's the morning after the Paleyfest event and sources online have released additional content. Our previous post is above. I have updated the photo archive with 50+ additional images. All photos from instagram have been tagged with the original source url of the photo, please visit the sources to see the original images (001, 002, 003, 004, 005). There's a video as well below the read more tag, captures have been added from it as well as added to the video archive. PaleyCenter also uploaded a gif to giphy, which you can view below the images, screen captures from that can be found here. Four articles were posted about last night's panel, you can view those here: hollywoodreporter.com, ew.com, deadline.com, avclub, tvinsider, etonline and variety.com. You can read tweets about Jimmi's appearance at the panel here. Remember to keep an eye out on Hulu for the panel (source)!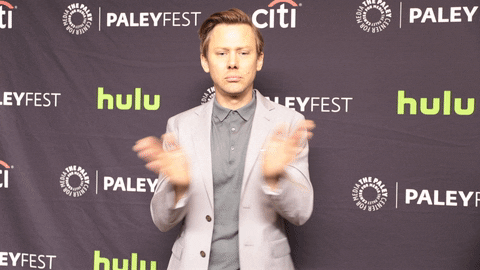 Update: March 28; I have added three additional images to the album. Huge thank you to my friend Mouza from wyatt-russell.com for sending these our way!

The #Westworld cast strikes a pose at the @paleycenter for #PaleyFest. pic.twitter.com/vrgFNrHjL6

— Westworld (@WestworldHBO) March 26, 2017